Flexible Content Service
Our mission is to provide small and medium-sized businesses with the opportunity to quickly, efficiently, and affordably create websites and make content changes on their own.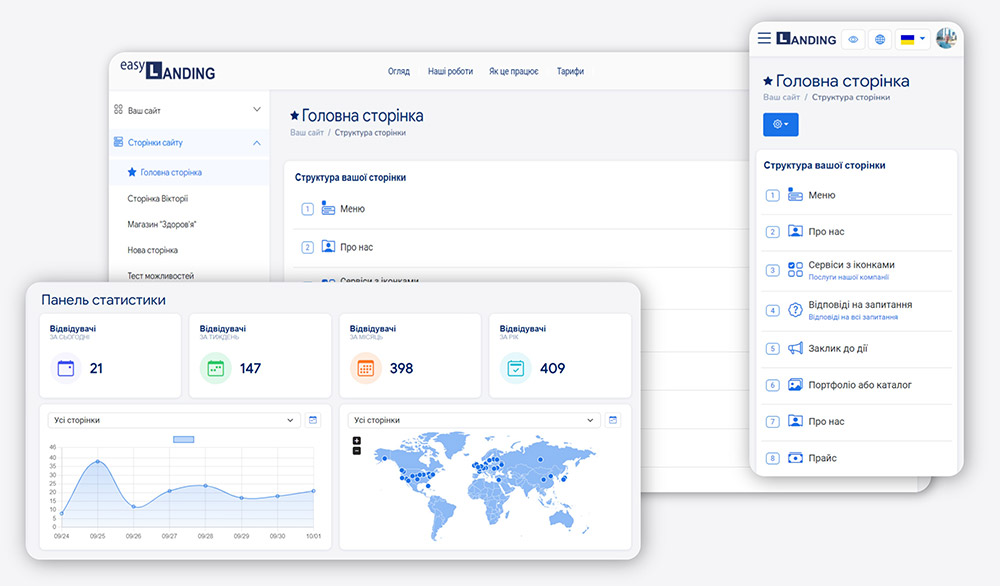 Швидко отримав! Все зрозуміло й легко! Дуже вдячний!
Замовляв створення сайту для сантехнічної компанії у розробника, і залишився дуже задоволеним їхньою роботою. Сайт був розроблений швидко та професійно. А головне ,демократична ціна як на такий сервіс.Дизайн відповідає нашим очікуванням, і функціональність сайту допомагає нашим клієнтам легко знаходити інформацію про наші послуги. Розробник був і є завжди на зв'язку і готовий враховувати наші побажання. В цілому, це було дуже позитивне співробітництво, і я рекомендую Ігора для створення різних сайтів.
Олексій Новожилов
Підприємець
платформа elanding — це реально зручна та проста у використанні платформа для створення своєї сторінки, сайту, блогу, лендінгу або не величкого інтернет-магазину. При цьому не обов'язково знати код для написання сайту з нуля. Хочу ще відмітити важливу річ, редагувати контент своїх сторінок можна з телефону. Команда elanding завжди підкаже як зробити краще або надасть декілька варіантів для вирішення проблеми. Платформа розвивається, додуються покращення функціоналу... в підсумку, рекомендую спробувати. Команді elanding бажаю успіху та процвітання.
Швидка та якісно проведена робота по організації сайту, легке наповнення та робота по корекції. Зрозуміле меню налаштувань та проста логіка для користувача. Дуже задоволена роботою!
Дуже швидко в якісно зробили мені сайт і надзвичайно класний супровід. Рекомендую.
Потрясающий ресурс, удивительный контруктор и уровень коммуникации его разработчиков с заказчиками. Благодаря сотрудничеству с EasyLanding мы сэкономили немаленькую сумму и получаем удовольствие от сотрудничества. Теперь создавать сайт это не просто, а очень просто и еще и приятно. Всегда можешь добавить и изменить что-то, видишь свою статистику, продвигаешь SEO. Быстро можешь анализировать посещаемость, географию, принимать решения по продвижению. Жить стало веселее и эффективнее!
Товар якісний, отримав вчасно замовлення!Рекомендую продавця!
How do we work?
Why Choose easyLanding?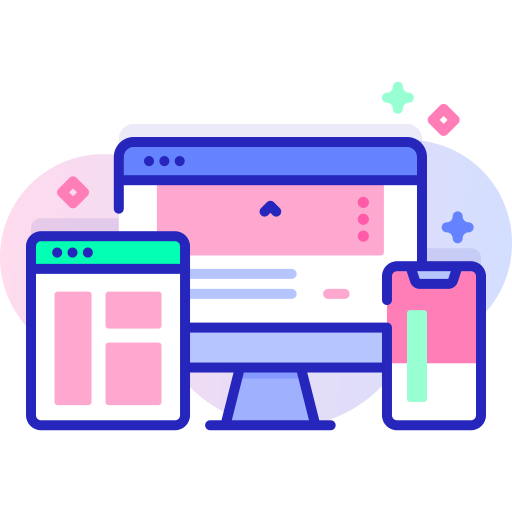 Fast and Responsive Website
You'll get a fast and responsive (across all devices) website with the ability to update content right from your phone.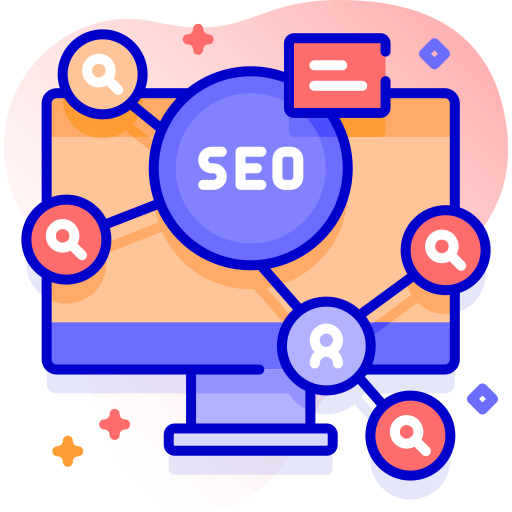 SEO and Google Indexing
The website will have proper SEO structure and will be added to the easyLanding map, allowing it to be instantly indexed on Google.
What will you be able to do?

Creating Additional Pages

When needed, create or clone pages on your website to fulfill new requirements.

Publishing Your Own Articles

Publish articles with keywords to promote your website on Google without the need to invest money in SEO.

Creating Commercial Offers

If needed, create personalized pages for commercial offers to your clients.

Configuring Sales Landing Pages

Create sales-oriented landing pages for your needs, products, or services and receive inquiries from clients.

Managing the Website from Your Mobile Phone

You'll be able to perform all of these actions easily from your mobile phone.

Our Works

Всі
Boots
Finance
Vitamins
Tutor
Judo
Construction
Plumbing
Studio

Any remaining questions?

Yes and no. In general, most websites have a similar structure or even identical in some cases. However, the design and "similarity" of your website to others are influenced by the photo-video content, textual content, color scheme, and other factors that can be customized in our service.

Therefore, despite the templated approach to website generation, we personally help you configure your account and make your website unique.

But that's not all! We've gone even further by introducing the "Migration" service, which allows you to integrate any website design into our service.

Today, the only thing that remains constant is constant change. Therefore, we've developed the Flexible Content service, the main goal of which is to empower you to manage (edit, delete, and add) the content of your website or individual page independently, in an easy format, and even from your mobile phone.

The easyLanding service allows you to generate a website for you in mere seconds based on professional responsive templates, with the option to integrate a blog module. You'll also have the capability to customize the design to make it unique, or integrate your existing website or individual design into the Flexible Content service.

The uniqueness lies in the approach to website creation itself. We don't offer to create a site using a "pseudo-simple" builder that is poorly adapted for mobile phones and requires basic knowledge of web design.

We will create a website for you based on the data you provide (by filling out simple form blocks of the site). After creation, you'll be able to make changes to them independently, right from your phone.

Log in using your Google account and choose a website template. At this stage, you will have your site with basic blocks and default content that includes prompts on how to fill your site with content.

In the future, you will be able to:

Change your site's design (fonts, text size, color schemes).
Modify photo content to shape your unique site style.
Change the template, if needed.
Create multiple pages and numerous blog posts.
Preview changes before publishing.

This process allows you to easily create and customize your website without requiring special programming or design knowledge.

In most cases, yes! We offer a "Migration" service that allows you to transfer any website to our platform.

However, it's important to note that this is an individual process that requires analysis. If you're interested in this service, please leave an inquiry, and we will discuss the details.
Contact us in a way that suits you best
Or leave a request, and we will call you
Error while sending the email!
Thank you. Your request has been successfully sent.